For top prospects, working hard is a must, but it's not enough.
In an increasingly competitive sport, to maximize a young player's potential means giving them the right type of information throughout the year.
As a former analyst and assistant coach in the Toronto Maple Leafs organization and current development consultant for past/present/future Puck Preps ranked players, I'd like to share some of my best practices. If you're a minor hockey parent, a junior coach or a team executive, look for these essential work habits the next time you are hiring a skills coach for your player(s).
Habit 1: Start with Information
When working with a new player, I never go in blind.
Whether the athlete is playing U12 or is fighting for an NHL spot, the first thing I ask is: "Can you send me some video?"
Goals, assists and highlights are better than nothing, but I overwhelmingly prefer full shift video as to get an idea of the player's reads on the puck, their habits off the puck and their overall influence on teammates and opponents throughout a game.
For major junior and professional clients, services such as InStat provide an added layer of information with valuable data about average ice time, on-ice shot differentials and individual shot creation.
As an example, a player with a bullet shot may struggle to get it on net with frequency from high-danger areas. Knowing this gives me great ideas on where to start when we eventually get on the ice together.
Habit 2: Adapt to the Player
Speaking of on-ice work, the sure sign of an inexperienced, under-qualified or just plain lazy skills coach is that they run the exact same session for players of different ages, abilities, positions and playing styles.
There is a number of foundational skills and drills that players from learn-to-skate up to NHL can all benefit from, but I much prefer to tailor my practice planning to the individuals I am working with.
Are the players smaller and less experienced? Shrink the ice or break it into stations to get them more touches.
Is one player significantly less skilled? Put him on the spot and have the small-area game run through him, so that he can experience what it's like to be a puck magnet.
Is one player significantly faster? Have her start each drill with a slight disadvantage, so that she can feel what it's like to problem-solve opponents in-tight.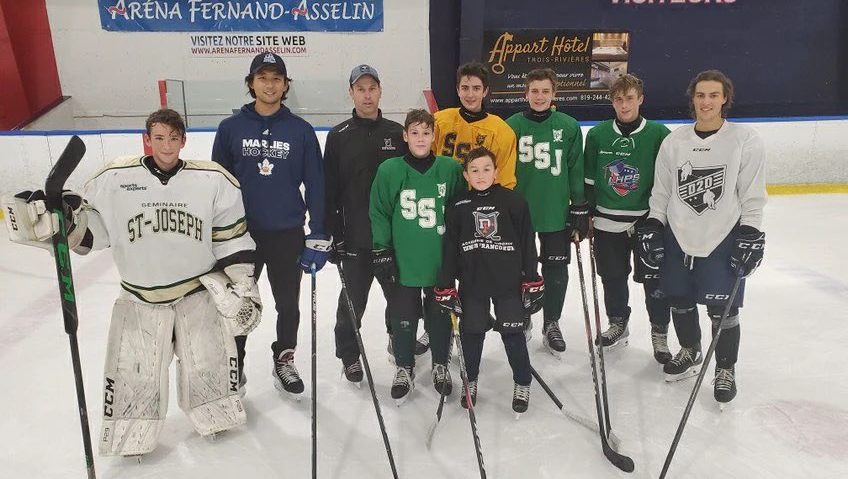 Habit 3: The Secret is the Follow-Up
When I was young, my parents weren't overly supportive of my hockey ambitions; they wanted me to study hard and to become a doctor. Instead, in high school I rode the bus two hours each way to my minor hockey games, then rode the bus some more during summers to volunteer as a shooter at a local goalie camp.
Yet, when I started working with elite players, I kind of started to feel like a doctor. As a private consultant, I had the responsibility to diagnose development opportunities, treat strength and weaknesses and, most importantly, follow up on my interventions by communicating on a regular basis with athletes, their parents and their teams' coaches.
You may pay anywhere from $100 to $300 for an hour of top-quality private training, but look for a skills coach whose involvement doesn't end when the ice time's up. Hire someone who makes a regular effort to follow up, check progress and offer new ideas based on where the player is and how they've evolved.
---------------
Jack Han (Twitter) worked in a variety of hockey operation roles in the Toronto Maple Leafs organization from 2017 to 2020. He is currently a development consultant working with players from U12 to the professional ranks. He also writes The Hockey Tactics ebook series, read by NHL players, coaches and GMs.