date Of Birth

August 29, 2006

Height

6'0

Weight

181 lbs

Position

Forward

Shoots

Left

Current Team

U.S. National U18 Team

League

United States Hockey League

Hometown

Newburyport, Massachusetts

CHL Region

QMJHL

CHL/USHL Draft Class

2022

NCAA Commitment Eligibility

August 1, 2022

NCAA Class

2024-25

NHL Draft Class

2024

Advisor/Agent
Scouting Report
EVALUATED 21/02/2022

Alex Annun
Regional Scout - USA
Just like Celebrini, Eiserman played his way onto the 18U team after posting a whopping 154 points in 50 games en route to the Nation Championship with the 14U's, amassing 97 goals along the way. Eiserman is a dominant power forward with fantastic skating ability and a deadly shot. Those traits alone would scare a defender, but there is much more to his game than just that. With some good acceleration, Eiserman has solid edgework and good breakaway speed that make him difficult to catch once he gets going. His large frame and physical ability factored into that and once he starts picking up speed and driving the net he becomes a force that isn't easy to stop. He has a wicked shot, quick release, and loves to put it to use. He works hard and his desire to win is evident, he tracks back on defense a little slowly but once he is there he positions himself well and works hard to win the puck back. He uses his big frame at both ends of the ice and posts up in front of the opposing goalie to provide screens and win net front battles for rebounds showing that he is willing to go to the dirty areas and work for his goals. Eiserman is another top player in the 2006 class and has a great toolkit for him to use and continue to develop.
Scouting Report
EVALUATED 15/07/2021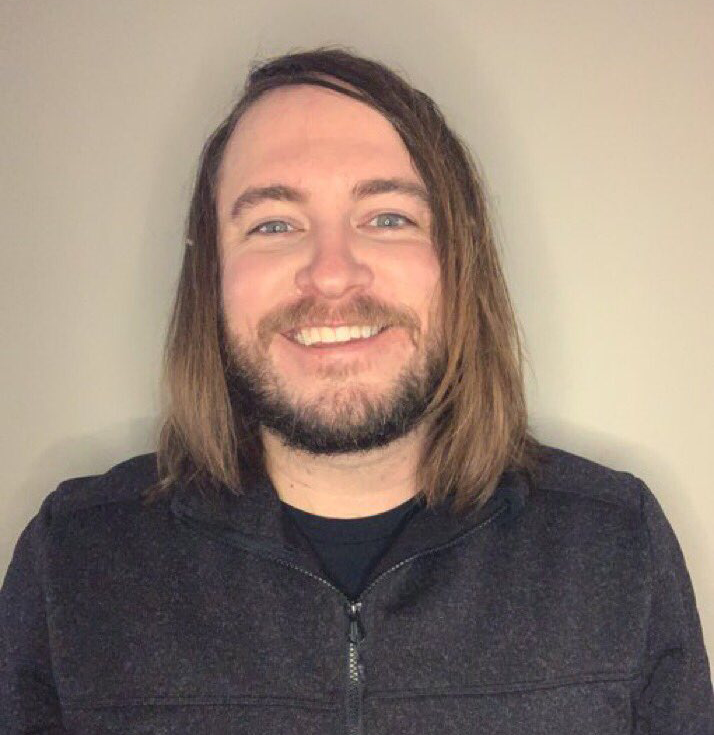 Joel Henderson
Director of Scouting
MidWest Prime vs. Detroit Jr. Red Wings

The premier power forward of this age group put his skills on display in this game. Normally for Shattuck-St. Mary's, Eiserman doesn't have to necessarily rely on himself for the heavy lifting through the neutral zone since there are numerous high-end capable centermen who are used to being efficient puck carriers with speed. In this game, Cole was consistently looking to be a power forward presence down the wing. He thrives by the power to his stride to push past defenders with little effort at all. Some of his cuts to the middle of the ice are unparalleled in comparison to the rest of the age class. I think Cole showed that despite his ability to make dangerous cuts, shots, and power moves, it'll be his ability to string together all of these tools in multiple and adaptable situations in the flow and flux of the game that will be his calling card. At this point, it isn't about whether or not Cole is an elite talent for this age group; he is. It is simply about how you can take these physical giftings and allow him to use them to problem solve on the fly and adapt. If he eventually unlocks that, he could be unstoppable.
Scouting Report
EVALUATED 15/07/2021

Gabe Foley
US Regional Scout
Midwest Prime's play was built on the back of their star players finding their unique ways to dominate possession. Malcolm Spence used his speed and powerful strides. Cole Eiserman used quick strides and great stickhandling. But the results were much of the same. Eiserman was terrific at moving the puck through the wings of the neutral zone and using the wide areas to drive play. He beat the defense and attacked the slot over-and-over. Eiserman is the fourth-overall player in Puck Preps current ranking of 2006-born players in North America and he brought every bit of the talent that earned him that ranking to this tournament. He was untouchable, owning possession in the offensive zone, and had a ton of scoring chances thanks to a dominate shot and clear knack for offensive dominance.
Scouting Report
EVALUATED 26/09/2020

Puck Preps
At 5'11 and 176 pounds, Eiserman might be the most physically imposing forward in the 2006 class and he uses all of that massive frame to dominate the opposition. He is a powerful skater, especially through the neutral zone, and if Eiserman gets within shooting range he has a rocket of a shot that regularly finds the back of the net. He makes beating quality defenders look routine often blowing by them wide with speed and driving hard to the net where he uses his soft hands to finish. Eiserman has exceptional puck protection skills, rarely getting knocked off the puck, and consistently wins puck battles in the corners and along the walls. What really separates Eiserman from like players is his will to win and high compete level. He will do whatever it takes for his team to be successful including getting to the dirty areas to score goals, blocking shots, and playing responsible defense. Eiserman is the best prospect to come out of Massachusetts in a decade.
Game Reports
EVALUATED 18/11/2023

Sam McGilligan
Regional Scout - Canada
Game Information

2023 U18 FIVE NATIONS TOURNAMENT: USA VS. SWEDEN
Nobody's shot demands the same respect that Cole Eiserman's does. It's overly apparent in the sudden, yet drastic over-correction that defenders and goalie alike share whenever it's been realized that Eiserman is unmarked and has the puck in space. Cole will always be a shoot first player, as one who possesses such an otherworldly shot should be who can manage as many shots as he did in this game, but it's clear there's progression happening in terms of understanding how to understand all the small ways his shooting threat opens up passing lanes. There was a particular shift that really stood out somewhere in the second period where Cole goes for a tight angle shot close to the goal line, recovers his rebound to attempt a Michigan while under pressure, then when the puck makes its way back out, he finishes off the sequence by delivering a hit to the puck carrier. The whole thing really encaptures Eiserman's on-ice persona.
Game Reports
EVALUATED 18/11/2023

Sam McGilligan
Regional Scout - Canada
Game Information

2023 U18 FIVE NATIONS TOURNAMENT: USA VS CZECHIA
The goal scoring menace reigned fire for two goals in his final Five Nations contest. He makes the power play work look so easy, like it's all his shot, but the movements he makes, particularly with regards to timing, is never something to be understated. Cole is comfortable taking the one timer from anywhere so he can constantly adapt and alter his shooting angle and his body positioning so that the NTDP always has a scoring threat somewhere on the ice. It's easy for the PK to lose his mark when he drifts out of the right circle into the high slot, which is quite a damaging mistake to make when the player you're going up against is Eiserman. All it takes is half a second of misjudgement and the NTDP has yet another goal.
Game Reports
EVALUATED 18/11/2022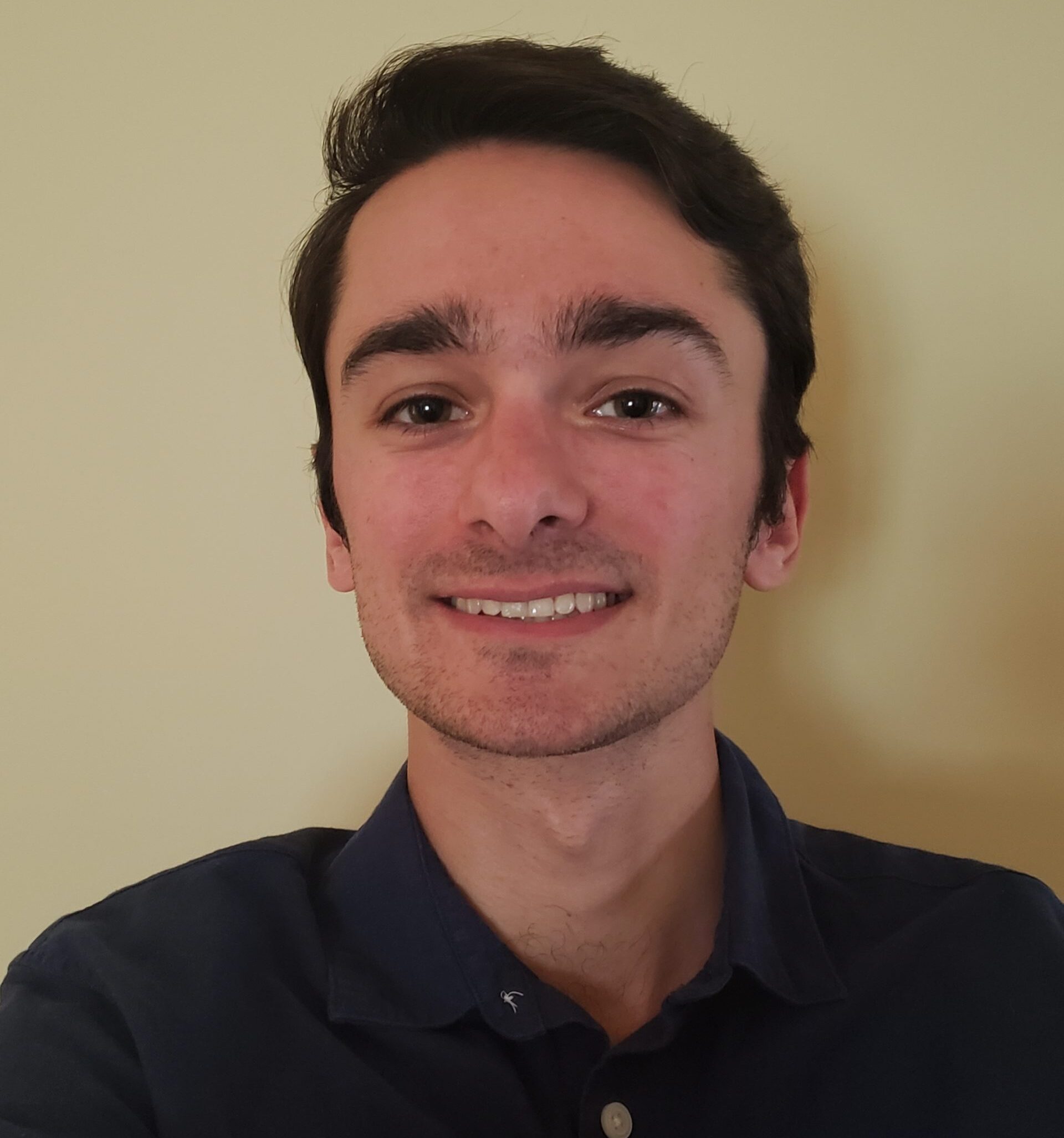 Alex Annun
Regional Scout - USA
Game Information

2022 World Under-17 Challenge Gold Medal Game: USA vs Canada Red
What more is there to say here? An incredible tournament was capped off with a hat trick and six point night for Cole Eiserman. He was outstanding in this game and the chemistry he and Hagens have shown in the seven games has been unstoppable, and while Eiserman is renowned for his goal scoring ability he has done so much more to impact the games. His skill as a playmaker has been on display and with three assists in this one he was once again proving how talented of a passer he is. His shooting was lethal again, and he scored a highlight reel goal going between the legs to get around his man before roofing it over the goalie's glove short side. He was a dominant force in this contest and simply imposed himself and played with such a high level of confidence that he was impossible to stop. He was physical, hard working, and effective in his play throughout this contest – a remarkable display all week and in the final game.
Game Reports
EVALUATED 10/11/2022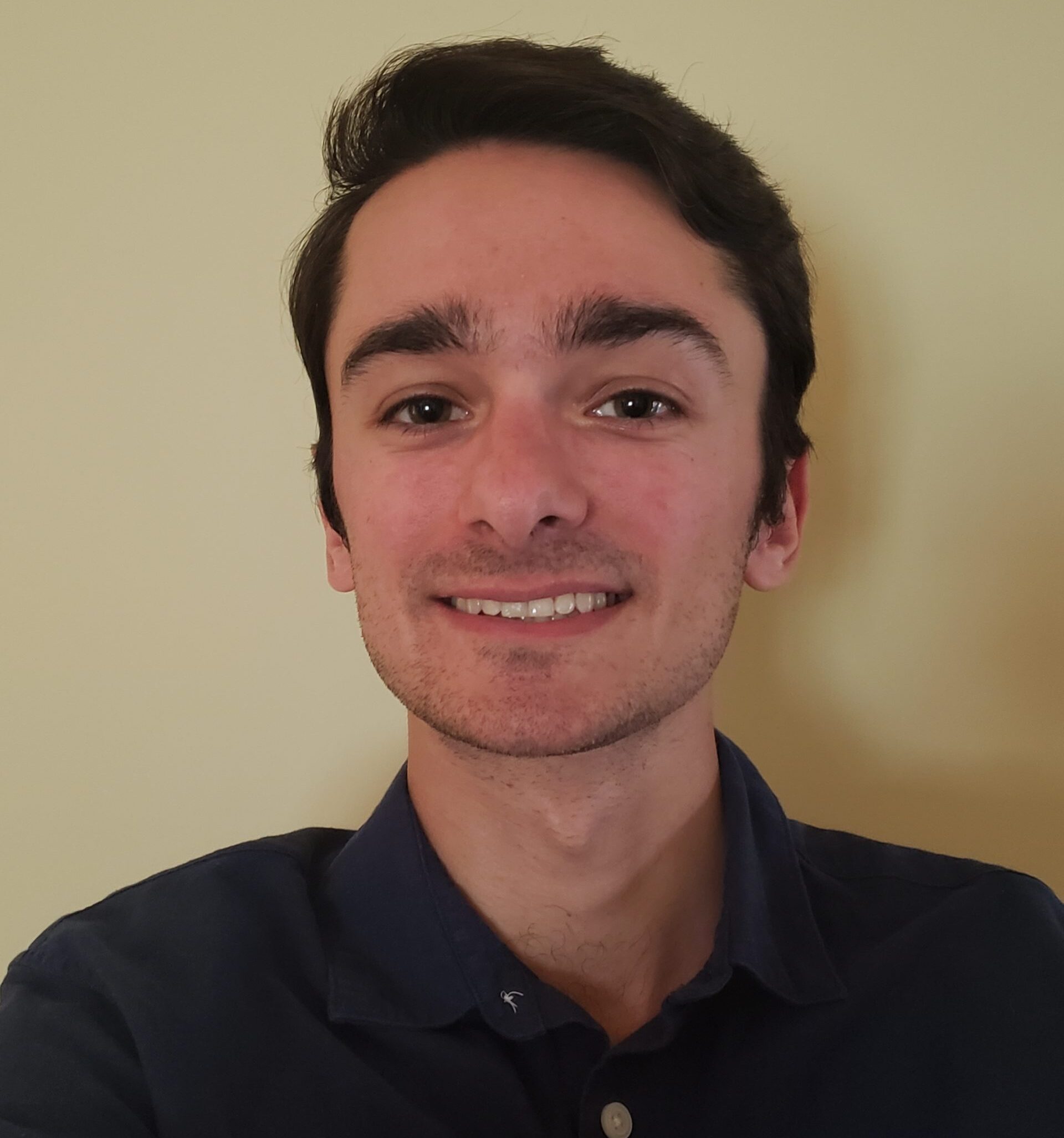 Alex Annun
Regional Scout - USA
Game Information

2022 World Under-17 Hockey Challenge: Canada Red vs. USA
I really wanted to try to avoid listing Eiserman in this report because it's already well documented how excellent he has been in this tournament, but he was once again stellar and it has to be mentioned. Eiserman has been scoring goal after goal in this tournament, but for me it's the playmaking that he has been showing that has been just fantastic. His vision and the passes he is making across the offensive zone through tight seams with good elevation on his passes to avoid the sticks in the slot. He played at such a high level in this game, driving at the defense and using his skill in tight to eliminate players 1v1 and get himself into more space to get shots on goal. He tallied two goals and an assist, all of which clearly demonstrated a different ability of his that makes him such a threat. His second goal was not only great because of the fact that he put back his own rebound from a tight angle on a bouncing puck, but also due to the timeliness of it and how important it was. Eiserman stepped up when the team needed to stop their skid and righted the ship.
Game Reports
EVALUATED 06/11/2022
Sam McGilligan
Regional Scout - Canada
Game Information

2022 World Under-17 Hockey Challenge: USA vs Sweden
Eiserman is just a star in the making. A sensational forward on the puck, away from the puck, as a shooter and as a playmaker. His first goal, scored during a 4v4 stretch at the end of the first period, was the result of a continued pattern of finding open ice on the weak-side and getting in position to receive a pass in stride. This time around, Eiserman drags the puck around a Swedish defender before beating the goalie up close. Unsurprisingly, Eiserman scores again later on with a one-timer off the PP — demonstrating once more that you cannot afford to give him any space in the OZ.
Game Reports
EVALUATED 06/11/2022
Sam McGilligan
Regional Scout - Canada
Game Information

2022 World Under-17 Hockey Challenge: USA vs Czechia
It's a shame that 6/5 isn't a valid rating because while other players rightfully earned their 5/5 ratings, Eiserman's four goal performance transcends their perfect performances. His sense for defensive structures and the space they leave behind after adjustments is simply on another level from the opponents he's faced at this event. Eiserman was the finisher on the first goal of the game, seeing the advantage that Hagens created for Hutson on the rush and positioning himself to rifle the puck off of a cross-ice pass. The one-timer PP threat he possesses is on full display for goal two as Eiserman just waits patiently in his spot on the right circle, trusting Hagens while making minor mechanical adjustments in order to fully capitalize on the inevitable pass. Goal three really shows just how brilliant a mind for soft spots around the ice he can be. Eiserman gains the OZ with control, centers for his line and immediately rotates around the net and waits around the goal mouth. Fortunately, Hagens whiffs on his shot and the puck slips right into Eiserman's release point. Just making it real easy for himself. Goal four just felt like a repeat of those that came before, an unbelievable sense for space, timing windows and defensive gaps — this time exploiting a dragged defensive triangle and recognizing another cross-ice lane that he can score off of.
Game Reports
EVALUATED 06/11/2022
Sam McGilligan
Regional Scout - Canada
Game Information

2022 World Under-17 Hockey Challenge: USA vs. Finland
The player of the game, Cole Eisermann is showing everyone just why he carries such an enormous reputation coming into this tournament. Make no mistake, his lone goal is not an accurate reflection of how dominant he was able to be offensively throughout this entire game (although it was an incredible snipe). What really stood out was just how well all of Eisermann's elite tools (speed, agility, shot and hands) were able to layer upon each other, making Cole a deceptive monster that was nearly impossible to read at times. This allowed Eisermann to be a reliable puck transporter up the ice as he bobbed and weaved through defenders almost at will, and it allowed for many clever passes to create open space in the OZ. It also generated a fantastical pass from behind the goal line to Hagens that was robbed blind by the goalie.
COMMITTED: Boston University 27/09/2023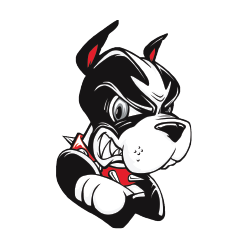 SIGNED: U.S. National U18 Team 09/04/2022
LEAGUE PREDICTION
NCAA

Confirmed

100%
TEAM PREDICTION
Boston University

Confirmed

100%
TIMELINE
2023

27/09/2023

Cole Eiserman commits to Boston University

2023

27/09/2023

Cole Eiserman decommits from Minnesota

2022

07/09/2022

Cole Eiserman commits to Minnesota

2022

09/04/2022

Cole Eiserman selected for the U.S. National U17 Team