date Of Birth

November 3, 2006

Height

5'10

Weight

152 lbs

Position

Forward

Shoots

Left

Current Team

U.S. National U18 Team

League

United States Hockey League

Hometown

Hauppauge, New York

CHL Region

OHL

CHL/USHL Draft Class

2022

NCAA Commitment Eligibility

August 1, 2022

NCAA Class

2024-25

NHL Draft Class

2025

Advisor/Agent

Bobby Gauthier - Puck Agency
Scouting Report
EVALUATED 03/02/2022

Alex Annun
Regional Scout - USA
The star forward for the Mount, James Hagens is incredibly gifted with the puck and like Felicio his skating ability causes headaches for the opposition. He can blow by defenses with sheer speed or with his many dekes once he lures them in. He is guilty of trying to do too much at times and this results in turnovers but that does not compare to the amount of chances he generates with his ability. His playmaking ability is impressive and he is aware of his teammates surrounding him and has a feel for what the correct decision is. He is defensively reliable as well, putting in some hard shifts and actively pressing his counterpart looking to force turnovers and cash in on the other end of the rink. His multi-faceted game allows him to be on the ice in any situation meaning the opposition never have a reprieve from his high energy play. Hagens is definitely their standout forward who drives the bus on offense and success should continue to come his way after the holiday break.
Scouting Report
EVALUATED 26/09/2020

Puck Preps
Hagens is as skilled as any player in this age group and has the wheels to go along with it. He can stickhandle in a phone booth, has next level touch and might be the most dangerous player in this class going 1 on 1 with a defender. Hagen's soft touch is a gift for his centerman as he delivers a breakout pass with remarkable accuracy time and time again. His vision is exceptional as he sees virtually every option in any given situation and plays with amazing poise and patience. He is a little under-sized at the moment but when he grows lookout.
Game Reports
EVALUATED 18/11/2023

Sam McGilligan
Regional Scout - Canada
Game Information

2023 U18 FIVE NATIONS TOURNAMENT: USA VS. SWEDEN
One of the telltale signs of any truly elite prospect is their capacity for small area passes in-motion — finding deceptive ways to move defensive sticks just an extra inch or two out of the way, or have someone point their feet just a few degrees off of the angle they should be taking. Hagens has mastered this, it's something that's ever present in every game, nearly every shift. Take his goal as the easiest example, where Hagens catches a long lateral feed to begin a 2-on-2 rush — he sends a pass to his line mate as soon as Stiga is able to push through the defensive gap, then catches the return pass on his backhand to force the defender to extend his stick, then slips it under the defensive stick as he returns to forehand before shooting. James is certainly capable of more high-end skill to completely dismantle a defender, but it's this tactful touch of the puck that truly elevates him above his peers.
Game Reports
EVALUATED 18/11/2023

Sam McGilligan
Regional Scout - Canada
Game Information

2023 U18 FIVE NATIONS TOURNAMENT, USA VS SWITZERLAND
The perfect game for James Hagens to showcase every one of his skills. It appears as if there's no weaknesses to be found in his game that the opposition can exploit, he's just one of the rare few that are somehow always ahead of the play. The type to anticipate how a defender anticipates their play, changing things up in unpredictable ways that puts defenders into tough spots with little space, poor angles, no balance or any combination of the three. He and Stiga had an incredible performance together, sometimes chaining multiple dangerous chances together in a single shift until a goal was scored.
Game Reports
EVALUATED 18/11/2023

Sam McGilligan
Regional Scout - Canada
Game Information

2023 U18 FIVE NATIONS TOURNAMENT: USA VS CZECHIA
The playmaking legend of the tournament, capping off the event with a four assist game. Hagens' habits make it so easy for him to create advantages everywhere for the team — that's where the bulk of the production comes from. His ability to put players in good spots, such as the small pass he did to an in-motion Hutson who activated into space to setup a goal. He works small areas with brilliance, his escapes routing into open space with a plan and a backup planalready in mind.
Game Reports
EVALUATED 18/11/2022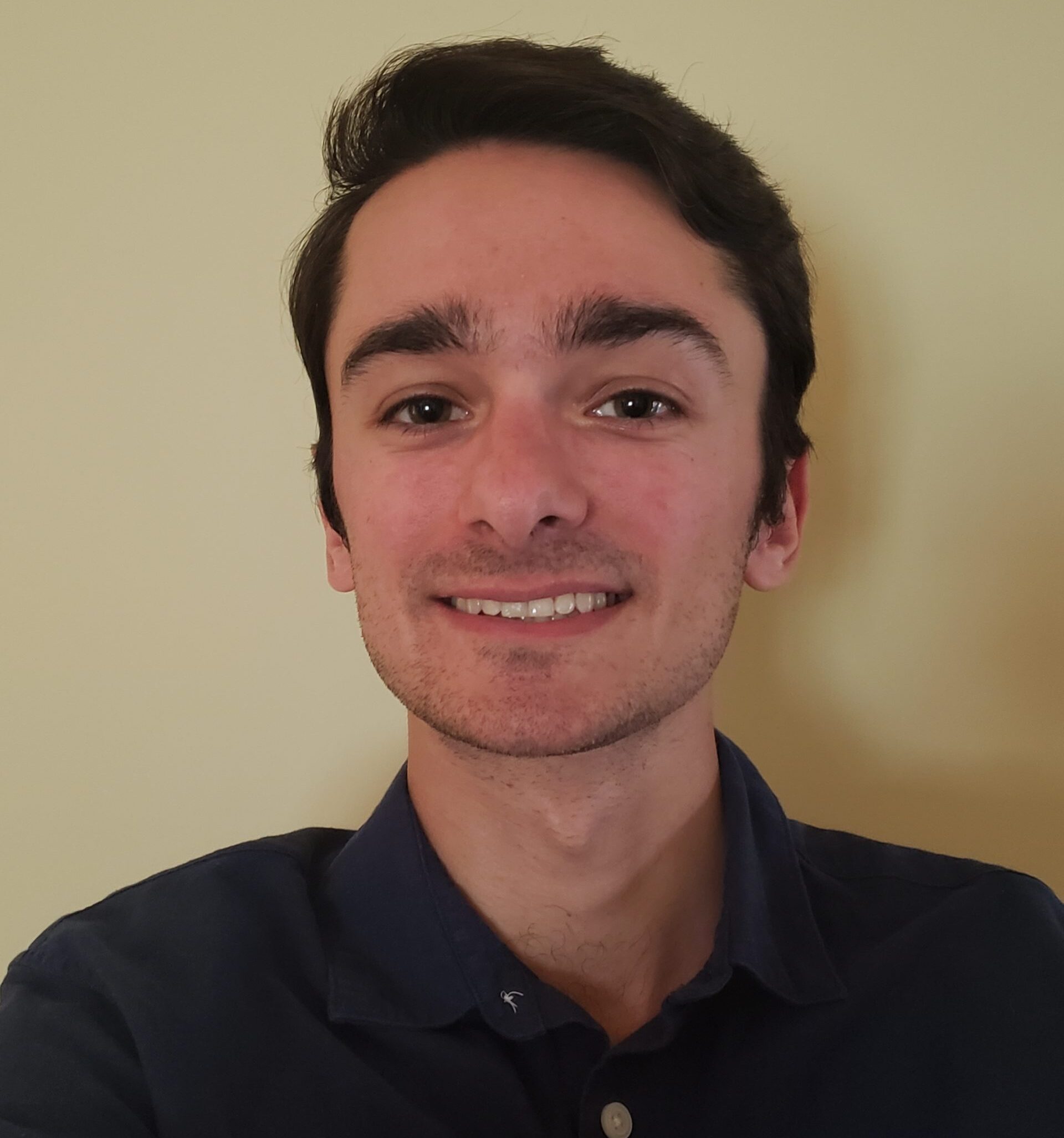 Alex Annun
Regional Scout - USA
Game Information

2022 World Under-17 Challenge Gold Medal Game: USA vs Canada Red
The new record holder for most points in a single U17 Challenge Tournament, James Hagens posted five points in the final game to bring his total to 21 points in seven games. He was dynamic in pretty much every game, and this was no different as he carried the puck with pace and set the tempo for the American offense. His playmaking has been incredible and the passing lanes he was able to see and create with his movement and stickhandling were incredible. His ability to swiftly change directions as he was being closed down so that he could still find a way to get the pass off that he wanted was very good and helped keep the Canadians on their back foot for much of the game. His shooting is something that has also been a real threat in this tournament and he posted another two goals in this outing, displaying great hands and a good release on his shot. He was dominant all tournament and much like Eiserman, he stepped up to the big occasion in the final game.
Game Reports
EVALUATED 10/11/2022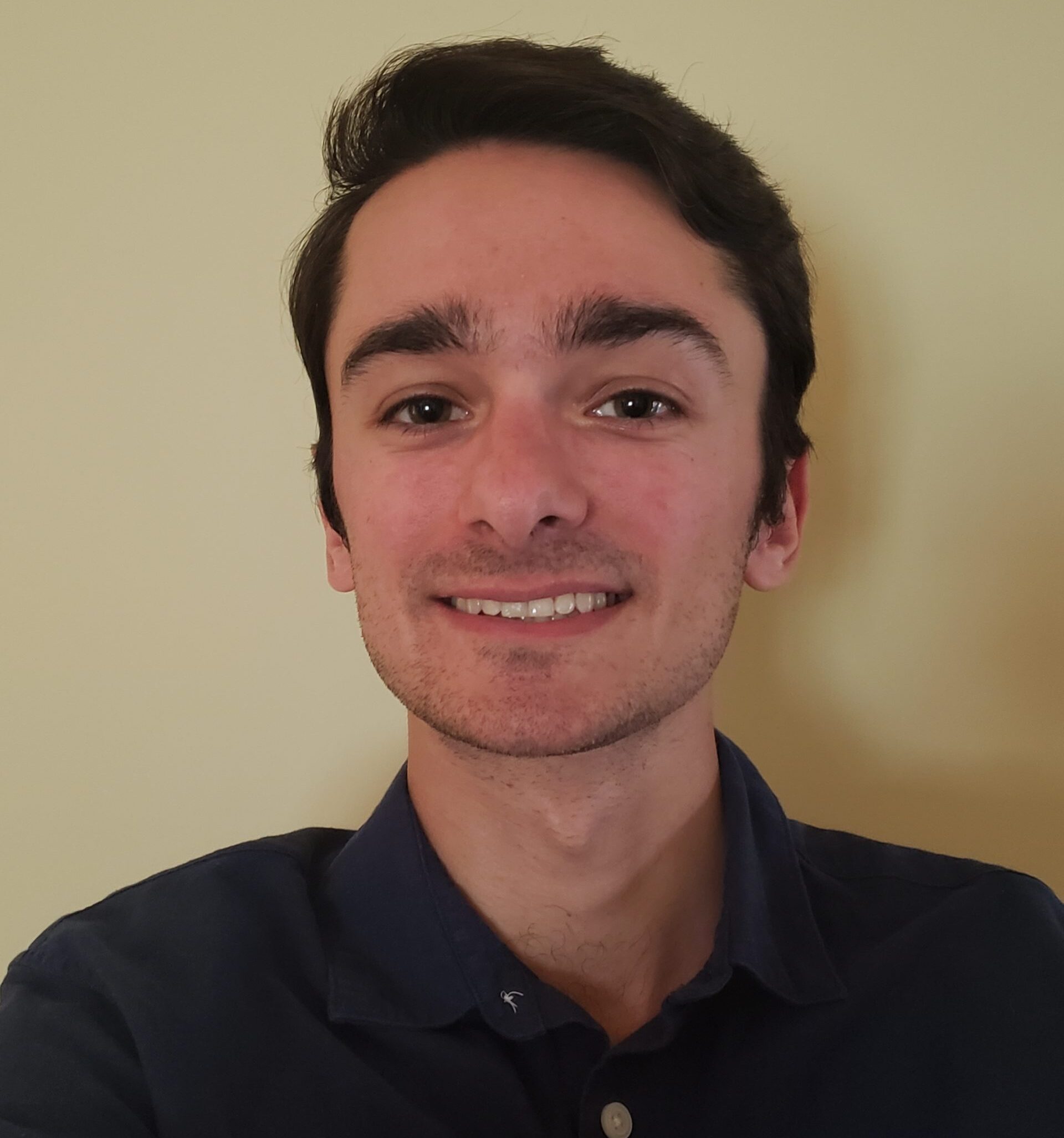 Alex Annun
Regional Scout - USA
Game Information

2022 World Under-17 Hockey Challenge: Canada Black vs. USA
James Hagens is very good at hockey. There really is not much more to be said as he continues to be the driving force of this American offense after adding to his tournament leading point total with a pair of goals in this contest. He was on the puck very frequently in this one and constantly looking to make plays happen with his playmaking skills as he circled the offensive zone with the puck scanning for passing lanes and trying to feed Eiserman and Pardue the puck in dangerous areas. He had a strong shooting game and shots were whizzing just past the net off his stick, and he still was able to come away with a pair. His first goal was the result of a beautiful keep in at the line from Eiserman that found Hagens in all alone with Leenders, he stick handled a few times and shook Leenders out of position before capping off the play. Hagens is an absolute firecracker when he's on the ice and this game was no different, he drove play and created a number of chances and once again was the best player on the ice.
Game Reports
EVALUATED 10/11/2022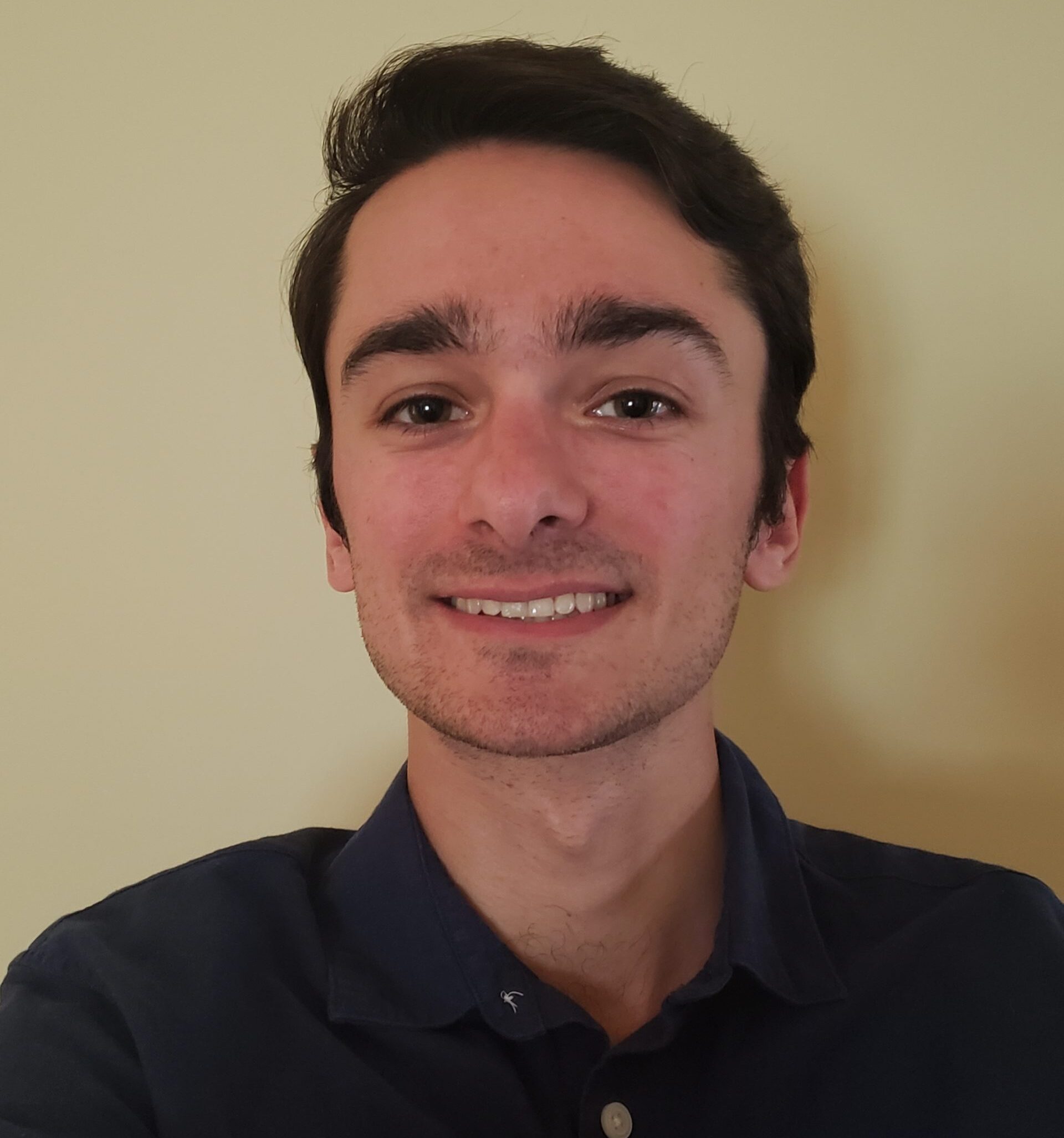 Alex Annun
Regional Scout - USA
Game Information

2022 World Under-17 Hockey Challenge: Canada Red vs. USA
Again, I did not want to mention Hagens in this because he was the leading scorer of the tournament but with a performance like that, much like with Eiserman I was left with no choice but to include him. Hagens was virtually unplayable in this game. The confidence he is playing with has really propelled him to a whole new level and having people like Eiserman and Pardue to get on the end of his fantastic passes has really highlighted how many chances he creates. He skates so fluidly and uses his slick hands to keep the puck away from the active sticks of the defense while simultaneously opening up new passing lanes for him to feather passes into. He has a good shot and he had a few in this game that could have gone in, but he did well to gather the puck from Eiserman after toe dragging his man and Hagens tucked it into the open net after coming across the goalmouth. Hagens created a number of chances in this one and while he only registered an assist on Eiserman's clinching goal, he did end up potting two of his own to solidify another strong performance.
Game Reports
EVALUATED 06/11/2022
Sam McGilligan
Regional Scout - Canada
Game Information

2022 World Under-17 Hockey Challenge: USA vs Sweden
The shift by shift impact that James Hagens carries with himself is simply incredible. While the scoring totals aren't as ludicrous as they were in his previous game, Hagens was a great contributor to the dynamic trio that is himself, Eiserman and Hutson. The secondary assist he earns first comes from getting Hutson the puck in space, which typically results in good things happening. The secondary assist he earns later is the result of the defensive attention he demanded as he drove the left inside-lane for a shot, recovered the puck and then passed back to Hutson — once again left open in space to pass to Eiserman.
Game Reports
EVALUATED 06/11/2022
Sam McGilligan
Regional Scout - Canada
Game Information

2022 World Under-17 Hockey Challenge: USA vs Czechia
James Hagens continues being a menacing monster at the U17's with a remarkable four point game, once again demonstrating next level chemistry with Cole Eiserman. The first goal of the game came off a rush that Hagens created for his team. Hagens chased a loose puck down and recognized that Hutson had already advanced forward and was able to aim a deceptive pass behind him with a lateral shift, demonstrating terrific awareness for the ice. Afterwards, Hagens' ability to process information and capitalize on mistakes allows him to punish the Czech PK for a sloppy challenge high in the zone, where Hagens dances around one defender and drives towards the goal line. This forces a defensive rotation and leaves a massive seam through the slot that Hagens threads perfectly. Then, what feels like a should-be goal for Hagens becomes an assist after he doesn't fully connect the stick to the puck mid-release, but the lackadaisical force allows the puck to softly enter Eiserman's hip pocket for the easiest of goals. Hagens' playmaking expertise continues with his fourth and final point as he positions himself to receive the puck at the OZ blue line with space before recognizing Pardue dragged the defensive triangle apart. Trusting that Eiserman recognized the open space before he was even there, Hagens threw the puck through the lane at the perfect time to allow Eiserman an easy scoring chance without breaking stride.
Game Reports
EVALUATED 06/11/2022
Sam McGilligan
Regional Scout - Canada
Game Information

2022 World Under-17 Hockey Challenge: USA vs. Finland
One of the clear top stars for Team USA, James Hagens had himself a monster of a game. He picks up his first point by working hard to navigate Finnish pressure while maintaining possession, drawing attention to himself before dishing the puck to Plante in space. His second comes at the end, an empty netter, but one that possibly makes up for his incredible high danger shot that was robbed earlier in the game. Hagens was everywhere on the ice, playing with 100% intensity on a shift to shift basis, and will easily be a star for this entire tournament.
Game Reports
EVALUATED 23/06/2022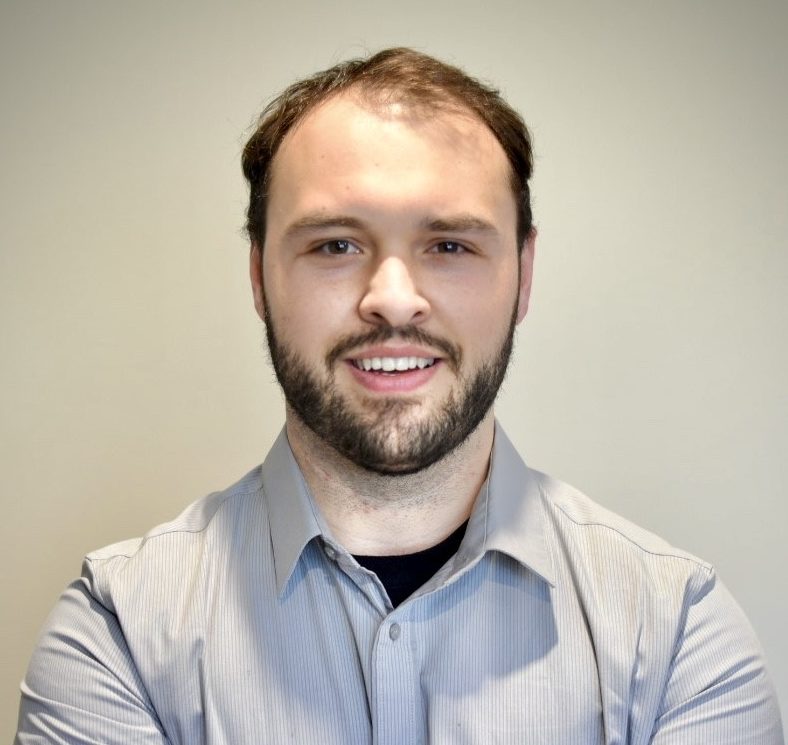 Brayden Olafson
Head of Eastern Canada Scouting
Game Information

2022 USA Hockey Select 17s - Black vs Columbia Blue
Michael Hagens forceful agility is a great tool for evading forecheckers when he has space in his own zone. He showed a good combination of strength and puck skill in this game to impede his opponents and force turnovers. I became particularly impressed with his ability to recognize and quickly recover loose pucks before turning them into quality possessions for his own team. On a particular play near the end of the first period he was able to string together one of the most complete sequences of the game – first tracking his opponent through the neutral zone with excellent footwork, then engaging with a stick-check to force the turnover before recovering the puck, head-manning to Kyle Rohrer and joining him to supplement the rush with an element of strength and persistence. Although it turned out that the even-strength rush was ill-timed as his team was making a line change, the rapid processing and use of a variety of strengths was something that I felt deserved credit.
COMMITTED: Boston College 20/09/2023
SIGNED: U.S. National U18 Team 09/04/2022
LEAGUE PREDICTION
NCAA

Confirmed

100%
TEAM PREDICTION
Boston College

Confirmed

100%
TIMELINE
2023

20/09/2023

James Hagens commits to Boston College

2022

30/04/2022

London Knights select James Hagens in the OHL Priority Selection

2022

09/04/2022

James Hagens is selected for the US NTDP